Fun Lovin' Criminals
COME FIND YOURSELF 20TH ANNIVERSARY EDITION
edel
---
reissue of the ground-breaking 1996 debut from the new york band including a plethora of rarities, live recordings, alternate mixes and unreleased instrumental versions from the vaults of this landmark record, bringing a unique collection together from this seminal era for the very first time.
featuring the singles 'King Of New York', 'The Fun Lovin Criminal', 'The Grave And The Constant' and the infamous Quentin Tarantino dialogue sampling single, 'Scooby Snacks'. In addition to the 3CDs featured in the Expanded Edition, the Deluxe Edition includes a previously unreleased Instrumental Version of the original album on a 12" Picture Disc, along with a 4-track BBC Sessions 10" EP and a DVD featuring the promo videos, TV appearances, new interview and the original album 'EPK'.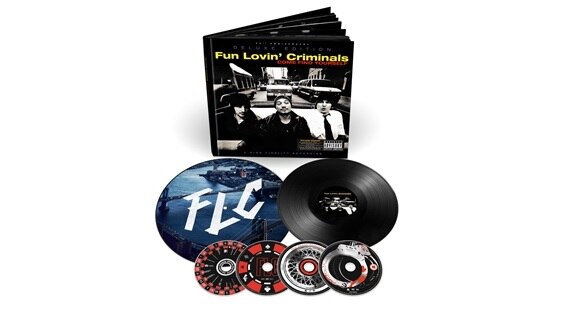 Tracklist
DELUXE EDITION: 12" Vinyl Picture Disc + 10" Vinyl EP + 3CD + DVD in a 12"×12" casebound book.
EXPANDED EDITION: 3CD in a Digipak.