Kamasi Washington
HEAVEN & EARTH
Young Turks Recordings
---
The man behind the rebirth of jazz's cool has more tricks up his sleeves – while 'the epic' was a glorious take on the spiritual jazz of the 60's & 70's, this is a conceptual masterpiece that steadfastly pushes at the genre's edge while retaining the fun of his debut.
Bolstered in part by choirs, strings & even a vocoder at one point (trust us – it works), he's broadened his palette with funk chops, blaxploitation piano, expansive operatic drama & more. it's both faithful to the sound that endeared us to him back in 2015, while creating all new avenues full of potential & powerful execution. 'The Epic' put him on the map - 'Heaven & Earth' cements his legacy.
"this is the rare jazz record that feels equipped to venture outside the genre's familiar borders & engage with the wider world" 8/10 – uncut.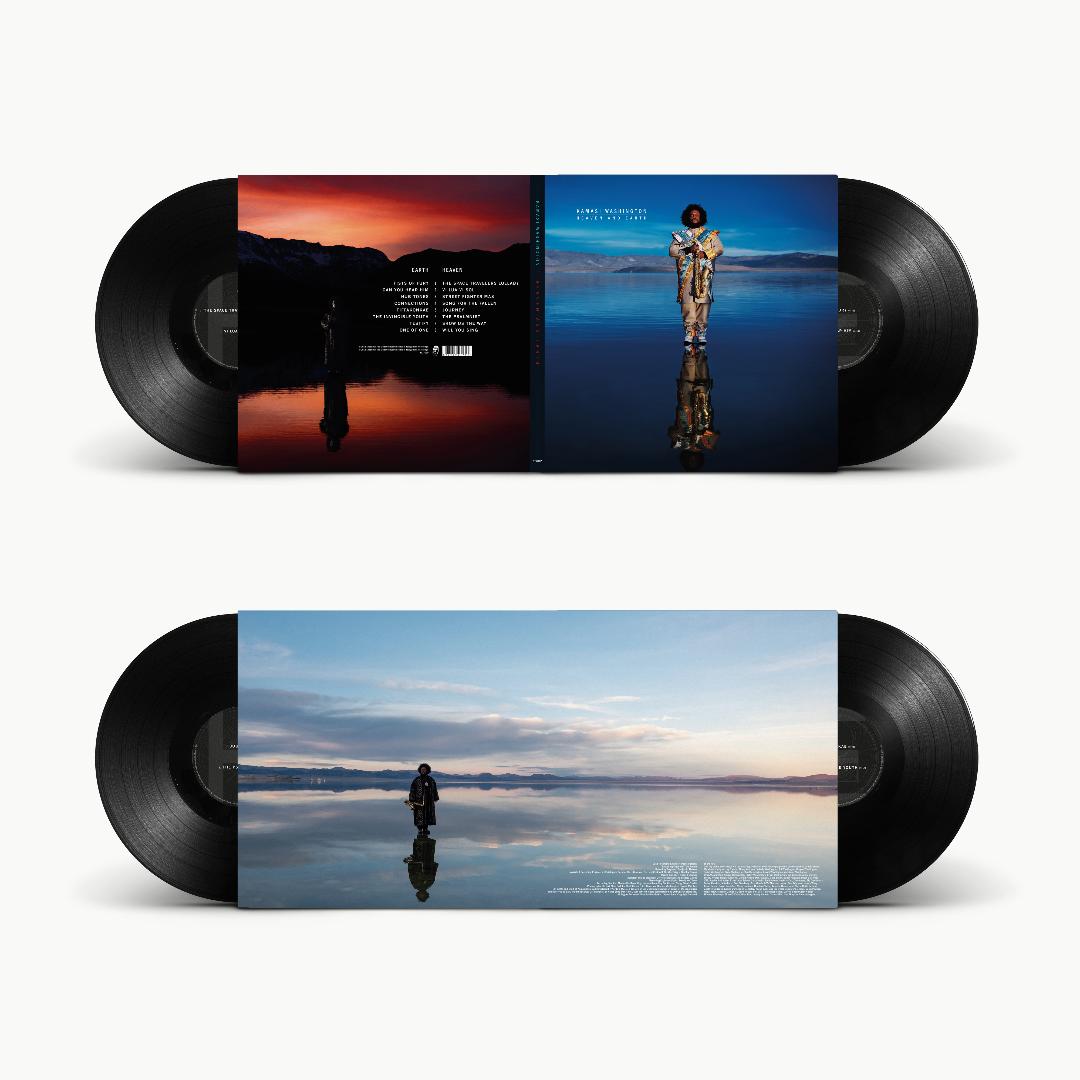 Tracklist
** Earth **
Fists of Fury
Can You Hear Him
Hub -Tones
Connections
Tiffakonkae
The Invincible Youth
Testify
One of One
** Heaven **
The Space Travelers Lullaby
Vi Lua Vi Sol
Street Fighter Mas
Song For The Fallen
Journey
The Psalmnist
Show Us The Way
Will You Sing