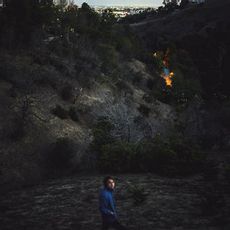 Cut Me Down
I Have Been To The
Mountain
Singing Saw
Drunk And On A Star
Dorothy
FerrisWheel
Destroyer
Black Flowers
Water
KEVIN MORBY
Singing Saw
Dead Oceans
breezy, reflective indie folk on the former woods bassist and the babies co-founder's third solo album – the sound of a summer road trip through green wilderness, as the late afternoon slowly sets.
the gentle country strum and twang of morby's guitar are kept in motion with subtle percussion and rhythmic piano while his voice is elevated by a trio of backing vocalists, adding a spectral element to the record. written simply and realised orchestrally (there are strings, saxophone, flute, trumpet and singing saw thrown in there too) it marks another stage of growth for this young, gifted songwriter.

derry recommends: "Massive step forward. Classic singer-songwriting at its best"