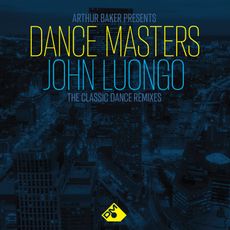 6lp




LP One
Side A
1. Tina Turner - The Best (Extended Mighty Mix)
2. John Waite - Missing You (Extended Version)
3. Billy Idol - Eyes Without A Face (Full-length Version)

Side B
1. Greg Kihn Band - Jeopardy (Dance Mix)
2. Huey Lewis & The News - I Want A New Drug (Extended Version)
3. Rick Springfield - Human Touch (Extended Mix)

LP Two
Side C
1. Fine Young Cannibals - Suspicious Minds (Suspicious Mix)
2. ZZ Top - Viva Las Vegas (Remix)
3. Cher - Skin Deep (Extended Dance Mix)

Side D
1. Bananarama - Shy Boy (Don't It Make You Feel Good) (U.S. Extended Version)
2. Baltimora - Tarzan Boy (Extended Dance Version)
3. Falco - Junge Roemer (Specially Remixed 12" Version)

LP Three
Side E
1. Peter Schilling - Major Tom (Coming Home) (Special Extended Version)
2. Camouflage - The Great Commandment (U.S. 12" Mix)
3. Wang Chung - Don't Let Go (Extended Remix)

Side F
1. Visage - Fade To Grey (U.S. 12" Version)
2. Soft Cell - Insecure…me? (U.S. Extended Version)
3. Bill Nelson - Acceleration (Long Version)

LP Four
Side G
1. ABC - The Look Of Love (Part 3 - Dance Version)
2. Cabaret Voltaire - Crackdown (12" Version)
3. Blancmange - Blind Vision (Extended Version)

Side H
1. Level 42 - The Chinese Way (New York Remix)
2. I-level - Give Me (U.S. Remix)
3. The Quick - Zulu (12" Mix)

LP Five
Side I
1. Gladys Knight & The Pips - Save The Overtime (For Me) (12" Mix)
2. KC & The Sunshine Band - Give It Up (12" Version)
3. A Taste Of Honey - Boogie Oogie Oogie (New Boogie Mix)

Side J
1. Serge Ponsar - Out In The Night (12" Version)
2. Fantasy - You're Too Late (12" Extended Mix)
3. North End - Kind Of Life (Kind Of Love) (12" Vocal)

LP Six
Side K
1. Ms. Sharon Ridley - Changin' (Full-length Version)
2. Melba Moore - You Stepped Into My Life (John Luongo Remix)
3. Patti Labelle - Music Is My Way Of Life (John Luongo Remix)

Side L
1. Jackie Moore - This Time Baby Special (Special 12" Version)
2. Marilyn McCoo & Billy Davis Jr. - Shine On Silver Moon (12" Mix)
3. Dan Hartman Featuring Loleatta Holloway - Relight My Fire (The Historical 1979 Remix)

2lp




Disc 1 / Side A
1. Tina Turner - The Best (Extended Mighty Mix)
2. John Waite - Missing You (Extended Version)
3. Billy Idol - Eyes Without A Face (Full-length Version)
4. Rick Springfield - Human Touch (Extended Mix)

Disc 1 / Side B
1. ABC - The Look Of Love (Part 3 - Dance Version)
2. Visage - Fade To Grey (U.S. 12" Version)
3. Blancmange - Blind Vision (Extended Version)
4. Fine Young Cannibals - Suspicious Minds (Suspicious Mix)

Disc 2 / Side C
1. Bananarama - Shy Boy (Don't It Make You Feel Good) (U.S. Extended Version)
2. Baltimora - Tarzan Boy (Extended Dance Version)
3. Level 42 - The Chinese Way (New York Remix)
4. Serge Ponsar - Out In The Night (12" Version)

Disc 2 / Side D
1. KC & The Sunshine Band - Give It Up (12" Version)
2. Dan Hartman Featuring Loleatta Holloway - Relight My Fire (The Historical 1979 Remix)
3. Melba Moore - You Stepped Into My Life (John Luongo Remix)
4. Patti Labelle - Music Is My Way Of Life (John Luongo Remix)


4cd




Disc One:
1. Tina Turner - The Best (Extended Mighty Mix)
2. John Waite - Missing You (Extended Mix)
3. Billy Idol - Eyes Without A Face (Full-Length Version)
4. Rick Springfield – Human Touch (Extended Mix)
5. Huey Lewis And The News – I Want A New Drug
(Extended Version)
6. Greg Kihn Band – Jeopardy (Dance Mix)
7. Daryl Hall & John Oates - Downtown Life (Downtown
Remix)
8. ZZ Top – Viva Las Vegas (Remix)
9. The Escape Club - Wild, Wild West (Dance Mix)
10. Fine Young Cannibals – Suspicious Minds
(Suspicious Mix)
11. Cher - Skin Deep (Extended Dance Mix)

Disc Two:
1. Visage - Fade To Grey (U.S 12" Mix)
2. ABC - The Look Of Love (Part 3: Dance Mix)
3. Cabaret Voltaire – Crackdown (12" Version)
4. Blancmange – Blind Vision (Extended Version)
5. Wang Chung - Don't Let Go (Extended Remix)
6. Dragon - Rain (US Dance Mix)
7. Peter Schilling – Major Tom (Coming Home) (Special
Extended Version)
8. Camouflage - The Great Commandment (US 12" Mix)
9. Soft Cell – Insecure… Me? (U.S. Version)
10. Bill Nelson – Acceleration (Long Version)
11. Shakin' Stevens – Cry Just A Little Bit (Luongo's Mix)

Disc Three:
1. Bananarama – Shy Boy (Don't It Make You Feel Good)
(U.S Extended Version)
2. K.C. & The Sunshine Band - Give It Up (12" Version)
3. Falco - Junge Roemer (Young Romans) (Specially
Remixed 12" Version)
4. Baltimora – Tarzan Boy (Extended Dance Version)
5. Material – I'm The One (Dance Version Remix)
6. Gladys Knight And The Pips – Save The Overtime (For
Me) (12" Mix)
7. Level 42 – The Chinese Way (New York Remix)
8. I Level - Give Me (U.S Remix)
9. Serge Ponsar – Out In The Night (12" Version)
10. Fantasy - You're Too Late (12" Extended Mix)
11. The Quick – Zulu (12" Mix)

Disc Four:
1. Ms. Sharon Ridley – Changin' (Full-Length Version)
2. Melba Moore – You Stepped Into My Life (John Luongo
Remix)
3. Patti Labelle – Music Is My Way Of Life John Luongo
Remix)
4. Jackie Moore – This Time Baby (Special 12" Version)
5. Johnny Mathis – Gone, Gone, Gone (Disco Mix)
6. Dan Hartman Featuring Loleatta Holloway –
Vertigo/Relight My Fire (Progressive Instrumental Remix)
7. North End – Kind Of Life (Kind Of Love) (12" Vocal)
8. Marilyn McCoo & Billy Davis Jr. – Shine On Silver Moon
(12" Mix)
9. Marlena Shaw - Love Dancin' (12" Mix)
10. Gonzalez – Haven't Stopped Dancing Yet (12" Disco
Version)

Arthur Baker Presents Dance Masters - John Luongo
various Artists
DEMON/EDSEL
Following on from the highly successful first two editions of Dance Masters featuring the classics mixes from maestros Shep Pettibone and Arthur Baker, the spotlight turns to another remix legend, John Luongo.
Boston born, John is one of the truly legendary DJ's and remixers of the Disco era. John got his break at Epic by overdubbing percussion from salt shakers and spoons onto a promo and then passing them back the tape. This resulted in him being flown to New York, and put in a studio (of his choice) to mix and produce Melba Moore`s "You Stepped Into My Life". From this point everything he touched was a hit. He went onto remix Disco classics by Jackie Moore – "This Time Baby", Dan Hartman "Vertigo / Relight My Fire" and Patti Labelle "Music Is My Way Of Life". However, John was not afraid of remixing artists that didn't fit into the disco genre and this attitude is borne out by the tracklisting of this compilation, on which Gladys Knight and The Pips rub shoulders with Fine Young Cannibals and Billy Idol, and Baltimora appears alongside Banararama and Serge Ponsar.

All tracks remastered by Nick Robbins at Sound Mastering.