other titles...
See also...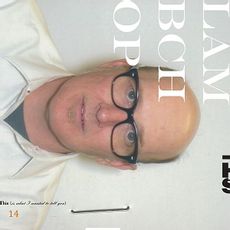 The New Isn't So You Anymore
Crosswords, or What This Says About You
Everything for You
The Lasting Last of You
The Air Is Heavy and I Should Be Listening to You
The December-ish You
This Is What I Wanted to Tell You
Flower
Lambchop
This (Is What I Wanted To Tell You)
CITY SLANG
continuing their experiments With electronic manipulations of the voice, kurt wagner and co teleport us to a glistening alt-country expanse that makes for a cosy, warm place to nestle in.
Their sound has morphed to encompass multiple genres, blending folk songwriting with the tones of urban soul. Following on from the pioneering sounds of 'Flotus' (2017), this showcases Lambchop at a new peak in their career, while still retaining the ingredients of their classic albums. this is brimming with ideas, songs and hooks. A huge influence on the new direction was Matthew McCaughan (of Bon Iver and Hiss Golden Messenger), who produced and co-wrote large parts of the album with Kurt Wagner (Lambchop frontman) over a period of two years. "[an] immersive and thought-provoking record" 4/5 – mojo.