KATIE VON SCHLEICHER
Consummation
Full Time Hobby
---
von schleicher's amped up the ante tremendously on her second full-length, expanding her sound into sprawling pools of twinkling guitars and synths and big, hazy choruses that cling to the memory like spaghetti to a wall.
Katie Von Schleicher doesn't hold back - Her music, drenched in layers of warmth and fuzz, mines depression, devotion, power, and anxiety without reserve. But if channeling weighty subject matter is a constant in Von Schleicher's music, so too is transforming that material into sonic landscapes that defy expectations. On her second record, she blasts past the lo-fi power ballads of her debut with a severe expansion of her sonic palette; its 13 shape-shifting songs depict a deeply personal exploration of trauma. The result is both potent and listenable; strange and familiar; intense and entertaining—and teeming with life. Ffo cate le bon, dana gavanski and bc camplight.

James Cooper says: "Every time I heard this being played in the basement, I had to go check out what it was. It's totally caught me by surprise."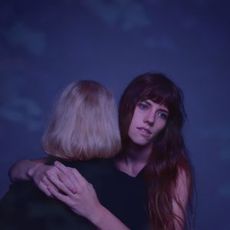 Tracklist
You Remind Me
Wheel
Nowhere
Caged Sleep
Messenger
Loud B
Strangest Thing
Can You Help?
Brutality
Hammer
Power
Gross
Nothing Lasts
dinked Bonus 7"
CMWA
Display
dinked edition 45
Exclusive clear vinyl
Exclusive bonus 7" with two tracks
(A: "CMWA" - B: "Display")
Hand numbered sleeve
Limited 300 pressing