Psymon Spine
Charismatic Megafauna
northern spy
---
Fusing psychedelic pop and the deep grooves of dance music, Psymon Spine oozes with melodic hugeness—but the places this Brooklyn electronic pop outfit takes their songs is truly out there, exploring complicated feelings through a singular approach to left-of-center dance sounds.
Only a year ago, band members Noah and Sabine were playing in the dream-pop group Barrie, who broke out following a string of buzz-making singles, but Charismatic Megafauna proves that Psymon Spine are on a different journey, exploring sounds ranging from disco to early techno and motorik's incessant pulse. Psymon Spine put their own addictive stamp on the sounds of the past, with surprises at every turn and the type of lush synth work that could only come from brilliant students of dance music. Re ecting optimism and catharsis, Charismatic Megafauna is a heady trip through left- eld pop that packs its own emotional wallop.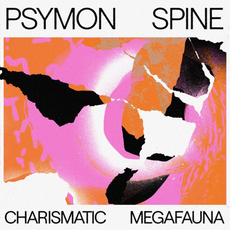 Tracklist
Confusion
Modmed
Jacket (Don't Want You Back)
Jumprope
Milk (feat. Barrie)
Channels
Different Patterns
Real Thing
Solution
Unwound
dinked flexi
Drums Valentino (Flexi-disc single)
dinked edition 83 - Transparent lp*
-Orange Flexi-disc single (with unreleased single remix)*
-Hand-numbered sleeve*
-Folded colour poster 12" x 24"*
(250 only)
*exclusive to DInked "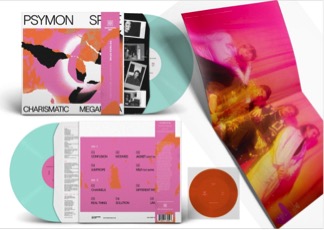 (The dinked editon is the only special editon available outside north america)