other titles...
See also...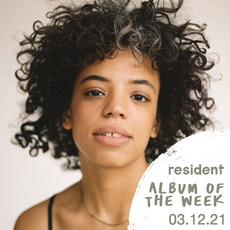 Bed Song 1
History
Perfect Wife
Sorry's Not Enough
Love Interlude
Dream Still
Burton Island
Lake Superior
Year From Now
Bed Song 2
Dinked 142
- Coke Bottle Clear with Black Smoke Effect Vinyl LP *
- Signed & numbered print *
- Limited pressing of 400 *
*EXCLUSIVE to Dinked Edition
Tasha
Tell Me What You Miss The Most
Father/Daughter
Quietly languid yet deliciously & soulfully pop tinged, Introspective & mellow yet expansive & joyous; It's a winner!! Tasha's second album, 'Tell Me What You Miss The Most' works its magic over time & you'll hear these songs in your ears long after you thought you'd stopped listening to the record.
It's a perfectly paced set that keeps you well & truly hooked throughout, never waning, never resting on its laurels, always making sure you're aboard for the whole journey.

Born & raised in Chicago, Tasha is a formidable musician with an exquisite & expressive voice who writes beautifully crafted songs that could easily reside on higher profile releases but thankfully weave their magic for us here, under the radar, away from the A-lists (for now), ready to affect those in the know. Make sure you're in the know!!

"Tasha makes wondrous, gentle soul that advocates for self-care." – Pitchfork

"Genre fluid like Lianne La Havas and Jamila Woods, with decorative-but-unobtrusive guitar work and electronics, Tasha roots her songs in a conversational poetry that hits like heart pangs." - NPR Music

"Her gentle, resplendent songs are a salve for those who struggle to find space to be themselves." - Chicago Reader