other titles...
See also...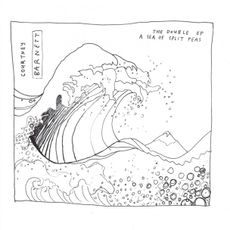 Out Of The Woodwork
Don't Apply Compression Gently
Avant Gardener
History Eraser
David
Anonymous Club
Lance Jr.
Are You Looking After Yourself
Scotty Says
Canned Tomatoes (Whole)
Porcelain
Ode To Odetta
Courtney Barnett
The Double EP: A Sea of Split Peas
HOUSE ANXIETY
this introduction to the aussie's captivating storytelling, slacker-outsider-pop is a vivid display of the incomparable new talent's magic.
like kimya dawson, sharon van etten & sheryl crow all hanging out in a bedroom listening to pavement, nirvana & the lemonheads. the collection is a record of 2 halves & collates her story so far, beginning with 6 brand new songs & backed with 6 older tracks from her 2012 debut EP, 'Together'. selected highlights include the astonishing 'Avant Gardener', a hookladen fug of country roots & discordant psychedelia with a dreamlike narrative ; the gorgeous & woozy piano-strewn opener 'Out Of The Woodwork', which shows the darker side of her writing ; 'Anonymous Club' sees Courtney at her romantic, melancholic best ; & the infectious, Dylan-esque cavalcade that is 'History Eraser'. highly recommended.