GALLOWS
Desolation Sounds
Play It Again Sam
---
the 4th album from the hardcore stalwarts - These ten songs demand fans to redefine their notion of 'heavy' music; oppressive, intense and challenging, 'Desolations Sounds' transcends expectations.
Titled after an expanse of water in frontman Wade MacNeil's native Canada, the band draw inspiration from and nod to off-kilter pop cultural references such as 'Twin Peaks' and 'True Detective'. "'Desolation Sounds' drips with darkness...with the QOTSA edges to the title-track and shades of Nirvana on "Bonfire Season" and "Cease to Exist", as well as the brutal-pop pairing of "93 93" and "Death Valley Blue", this is a very different Gallows from even their 2012 self-titled effort" - rolling stone.
sam recommends: full of surprises, this dark album draws influence from unexpected places and subsequently manages to keep things heavy and accessible at the same time.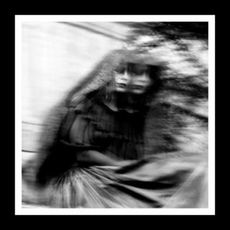 Tracklist
Mystic Death
Desolation Sounds
Leviathan Rot
Chains
Bonfire Season
Leather Crown
93/93
Death Valley Blue
Cease To Exist
Swan Song