Los Campesinos!
Hold On Now, Youngster (2018 reissue)
wichita
---
to celebrate its 10th anniversary, their classic debut returns Newly remastered and backed with a bonus disc, containing covers and b-sides from the time of the album's release.
Recorded with David Newfeld (Broken Social Scene), the album features the band's indie disco floor filler 'You! Me! Dancing!' The second disc collects rarities including non-album singles 'The International Tweexcore Underground' and 'We Throw Parties, You Throw Knives', b-sides and covers of tracks by Pavement, Bikini Kill, Black Flag, Heavenly and more.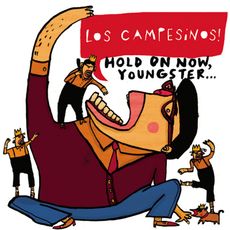 Death to Los Campesinos!
Broken Heartbeats Sound Like Breakbeats
Don't Tell Me To Do The Math(s)
Drop It Doe Eyes
My Year In Lists
Knee Deep at ATP
This Is How You Spell "HAHAHA, We Destroyed The Hopes And Dreams Of A Generation Of Faux-Romantics"
We Are All Accelerated Readers
You! Me! Dancing!
...And We Exhale And Roll Our Eyes In Unison
Sweet Dreams, Sweet Cheeks
2007: The Year Punk Broke (My Heart)
The International Tweexcore Underground (lp only)
We Throw Parties, You Throw Knives (lp only)
Frontwards (lp only)
In Accordance To Natural Law (lp only)
How I Taught Myself To Scream (lp only)
Yr Boyfriend (lp only)
It Started With A Mixx (lp only)
The Eyebright Bugler (lp only)
Police Story (lp only)
C Is The Heavenly Option (lp only)
Clunk-Rewind-Clunk-Play-Clunk (lp only)