Broen
Do You See the Falling Leaves?
bella union
---
once again, Norway's experi-pop quintet bring exuberant reserves of intelligence, positivity and warm-spirited commonality with their bustles of jazz, funk, psychedelia, electronics and hip-hop.
Their second album extends its predecessor's vision and expands its brightly generous worldview, opening the door to mindful, invigorating and mind-bogglingly inventive ways of composing, engaging and connecting: with nature, with each other, with their own potential. Fans of neneh cherry, hiatus kaiyote and mr jukes should check this out.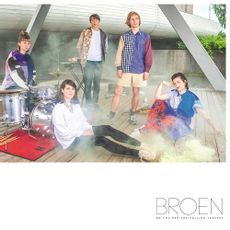 Where Is Passion?
Do You See The Falling Leaves?
Dorian Grays
Never Was
Lines
Bring It Closer
Free World
Shut Down
Bubbles
Strings