life
North East Coastal Town
Afghan Moon / The Liquid Label
---
life instore

tue, 14th june 2022, 6:30pm
Rescheduled date : Thursday 25th August, 6:30pm
(all ages - under 14s can come for free)
preorder any format above with "instore entry" for guaranteed priority entry.
The Hull post-punksters remain razor sharp as they carve up a widescreen, brooding tour de [LIFE]-force that maintains their trademark swagger & ear for addictive pop energy & guitar hooks.
You probably already know our love for this blistering band. We've talked about them loads. We've blasted them on the shop stereo a plenty. We've been at many, many gigs (including our first post-lockdown freedom bust out). We've watched them grow & couldn't be more excited to be showcasing their brilliant 3rd album - ' North East Coastal Town' - via this specially crafted Dinked Edition.
LIFE are anchored by their hometown; the geography, history and community has always been the inspiration behind their creativity and on their third LP, North East Coastal Town, the band pay homage to Hull and its folk. North East Coastal Town is mature; it finds the band at the height of their powers. "Hull and the surrounding area runs through our DNA and has shaped us, weathered us, empowered us, embraced us and made us feel accepted. North East Coastal Town is our love letter to the city.

The album is an ode to kinship and relationship with its musical and lyrical spine picking out themes of love, desire, beauty, horror, chaos, pride and most importantly the sense of belonging. Upon writing and recording this album it was important to us that this sense of belonging was also reflected in the album's craft and therefore we used locally based studios, equipment, gear, and the community around us to establish what it means to belong in a North East Coastal Town."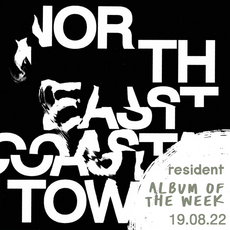 Tracklist

dinked 179


indies only pink vinyl

Friends Without Names
Big Moon Lake
Incomplete
Almost Home
Duck Egg Blue
Shipping Forecast
Poison
Self Portrait
The Drug
Our Love Is Growing
All You Are
Dinked 179


- White vinyl *
- Alternative sleeve *
- Flexi Disc with two bonus tracks*
- Limited pressing of 600 copies *

* EXCLUSIVE to Dinked Edition