Adu
Swimming In The Sahara (With A Frog On My Tail)
Bull Nose Hoop
---
poet, playwright and soulful singer, adu's fifth album since 1990 deals with the stress and pressure of modern living in Brixton.
marrying soul and reggae in his distinctive and inimitable style, adu's impressions and narratives on modern living and culture are fascinating and thought provoking, while his style of delivering them makes the whole album irresistible.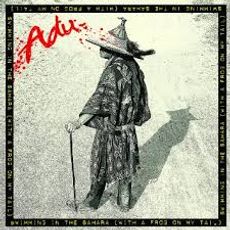 Tracklist
Thoughtime
Letter to Yola
Keep Your Fancy Life
Yo! Hitch a Ride
Train
Soul Searching
Cockroach
So Long Jake
Starlight
Care -in- the Community.