Keeley Forsyth
Limbs
the leaf label
---
A second helping of this exceptional talent's all consuming, utterly devastating doom-folk narratives – she has us wrapped around her little finger again (well, around her 'Limbs' in fact).
The gutsy spaciousness of Keeley's work, to these ears, is sonically akin to Nick & Warren's sparsest compositions. Everything is structured around her exquisite & frequently harrowing vocals, with collaborator Ross Downes producing the pulses & drones which feed back into the voice. The instrumentalist / arranger Matthew Bourne is again enlisted to bring clarity & presence to her atmospheres. 'Limbs' remains stark & measured whilst it deploys a more expansive palette.
Understated but devastating, Debris' success led to a transformation as the songs were brought to the stage. An innate performer, Forsyth found herself channelling something she hadn't yet fully come to understand, and it was here that the voice found on Debris began to probe outwards and discover a physical form. It's a form that fully takes shape on her second album Limbs. Anyone who saw Forsyth perform in the brief window after Debris was released and before shows ground to a halt can testify to the show's power. In pin-drop silence, enraptured audiences watched as Forsyth inhabited a new body. No stranger to portraying characters in her career as an actor, this was something different. Limbs is a record of reckoning with that change. After the initial purge of Debris, those feelings of trauma and fear remain but there's also a life to live. "Save me from the chair where sadness lies," she sings on opener 'Fires', wrestling the need to be creative within the routine of daily life. Where Debris was composed and recorded in close proximity to instrumentalist and arranger Matthew Bourne, Limbs deploys a more expansive palette. With Forsyth at the centre, collaborator Ross Downes acts as another limb, remotely producing the pulses and drones which feed back into the voice. Bourne this time is enlisted to "Bring some of the soil of Debris" into Limbs. The result is clearer and more spacious. If Debris sounded like it was buried under the earth - Forsyth's voice repressed and breathless - Limbs brings some of that live presence.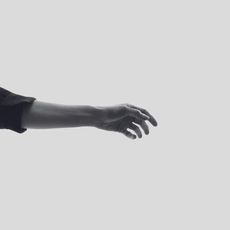 Tracklist

dinked exclusive "inverse" artwork



limited white lp
Fires
Bring Me Water
Limbs
Land Animal
Blindfolded
Wash
Silence
I Stand Alone
Dinked edition 164

- blood red vinyl *(originally oxblood)
- Alternative 'inverse' outer sleeve *
- Signed & numbered sleeve *
- 12 page photobook of stills from the 'Bring Me Water' film *
- Printed inner sleeve
- Limited pressing of 500 *
* exclusive to dinked edition