Yungblud
YUNGBLUD
locomotion / geffen
---
Internationally acclaimed, multiple award-winning British musician YUNGBLUD has confirmed a third studio album is on its way.
The self-titled full length, YUNGBLUD, will see its global release on September 2 via LOCOMOTION/Polydor Records.
The announcement was made last night via a livestream where the 24-year-old Doncaster-born trailblazer received a tattoo on his ribcage from one of the world's most sought-after artists, Emily Malice. The livestream commanded viewers from all over the world and marks an exciting new era for the groundbreaking artist..
Rarely does an artist come along such as YUNGBLUD, who has undeniably become Gen-Z's rock n' roll poster child. Fearlessly advocating for the weirdos, freaks and the marginalized in the world, from the ground up, YUNGBLUD has amassed legions of dedicated fans from all over the world, who flock to his sold-out shows each night and scream every word to his songs as if their lives depend on it. With co-signs from rock legends such as Mick Jagger, Ozzy Osbourne, Steve Jones and Dave Grohl, YUNGBLUD'S trajectory is looking brighter and more exciting than ever.
The Funeral
Tissues
Memories
Cruel Kids
Mad
I Cry 2
Sweet Heroine
Sex Not Violence
Don't Go
Don't Feel Like Feeling Sad Today
Die For A Night
The Boy In The Black Dress
The Funeral (Acoustic) (deluxe cd only)
The Funeral (Live From The Shrine) (deluxe cd only)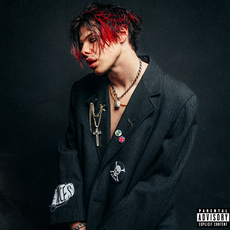 deluxe cd