une (mark radcliffe & paul s. langley)
spomenik
spun out of control
---
mark radcliffe's electronic duo return with their third album of kraftwerkian beat-mongery.
An album inspired by Cold War era concrete and steel monoliths, constructed from sounds that echo the likes of Kraftwerk, OMD and the Hacienda classics. 'Spomenik' is the third LP from electronic duo UNE – broadcaster Mark Radcliffe and electronic musician Paul S. Langley – following Lost and Deux. It's a very different beast compared to its predecessors, taking largely an instrumental route. Presented as a continuous musical mix spread over two sides of limited edition vinyl – choose from 'Spomenik Silver' or 'Permafrost' clear with ice blue splatter – its sounds weave through pioneering late 70s and early 80s electronica, while being informed by 90's and 00's club culture. Truly monumental…The word 'spomenik' means 'monument' in Serbo-Croatian, but these myriad peculiar obelisks are so much more than that. They were commissioned and built in the sixties and seventies under the rule of Marshal Tito in the former Socialist Federal Republic of Yugoslavia and their meaning was threefold.
Firstly, they commemorated the fallen of World War II, in the same way that war memorials do in every British town. During the conflict, Tito himself had led the highly effective Partisan resistance movement against the Nazis.
Secondly, these spomeniks broke away from the figurative sculpture of the past in an attempt to distance the country from the iron grip of Stalinism. They also left behind the statuary of war heroes and generals, so that no ethnic group, of which there were many (as witnessed by the Balkan disputes of the early nineties), would be seen as being favoured.
Thirdly, their uncompromising brutalist modernism pointed the way to a bright new future. The past was being commemorated, but a glorious new state of togetherness, harmony and progress was also being signalled. Children were herded to these cenotaphs to perch on concrete cast stools and communally celebrate the new people's state they found themselves in. It is a unique project, not found anywhere else in the world, at any point in history.
Now left standing in often remote sites in various stages of dis-repair, these looming presences seem to combine the brooding visages of Easter Island statues with the ancient history of standing stones and the tantalising possibility of alien intervention. We know how and why they got there – and yet none of that diminishes their sense of mystery. These enigmatic structures inspired this music.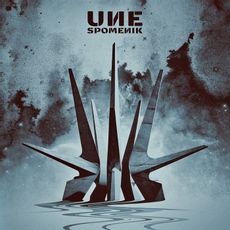 Tracklist

permafrost lp



silver lp