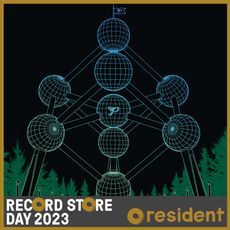 Dancing The Manta Ray
Weird At My School
Bailey's Walk
Manta Ray
Debaser
Tame
Wave Of Mutilation
I Bleed
Here Comes Your Man
Dead
Monkey Gone To Heaven
Mr. Grieves
Crackity Jones
La La Love You
No. 13 Baby
There Goes My Gun
Hey
Silver
Gouge Away
Wave Of Mutilation (UK Surf)
Into The White
U Mass
Vamos
Gigantic
Where Is My Mind?
the pixies
Doolittle - Live In Brussels, 2009 (RSD 23)
Demon Records
This brand new release for Record Store Day 2023 captures the band's complete show in Brussels, newly remixed by Tom Dalgety from the soundboard multi-tracks.
During their 2009 reunion tour, alternative rock pioneers Pixies performed their seminal album Doolittle in full, plus B-sides and an encore of greatest hits. Featuring raucous versions of Doolittle era classics such as 'Debaser', 'Tame', and 'Gouge Away' plus fan-favourite deep cuts including 'Dancing The Manta Ray', 'There Goes My Gun', and 'Weird At My School' – Doolittle – Live In Brussels, 2009 is an essential release for Pixies fans.