other titles...
See also...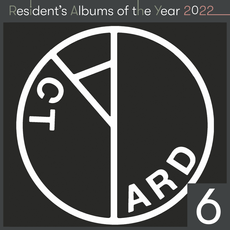 black friday 2022 picture disc



ghetto lettuce edition
The Overload
Dead Horse
Payday
Rich
The Incident
Witness (Can I Get A?)
Land Of The Blind
Quarantine The Sticks
Tall Poppies
Pour Another
100% Endurance"
YARD ACT
The Overload
Zen F.C.
The Leeds super-quartet of Post War Glamour Girls' James Smith, Menace Beach's Ryan Needham, Sam Shjipstone & Jay Russell emerged post-pandemic with a snarling sonic diary for a despondent generation.
Fresh on the scene in this incarnation, they'd taken us into lockdown No.1 with the political, savvy, modern snapshots 'Fixer Upper' & 'Dark Days' - both of which became instant talking points but neither of which appear on the album. However, the lyrical observations evinced on these early singles continue on 'The Overload' & they plot a visceral, satirical journey through capitalism & greed across the album's 11 tracks.
Yes - it's undeniable that they sound like The Fall (a bit) but in place of Mark E Smith's spite, frontman James Smith's lyrics lean more towards the sardonic wit of Jarvis Cocker. If we're honest, we were concerned that their sprechgesang post punk would wear thin after a few listens but just as this same concern was proven to be unfounded for Dry Cleaning, Yard Act's debut has hung with us all year & fears of fatigue have been well & truly dispelled. The spoken word delivery & post-punk inspired backing meld together into compact modern commentaries & over time, instead of withering, the surface humour gives way to the depth & pathos at the core of this crisp set.
"Skittery-but-muscular post-punk funk: punchy disco drums, stabbing guitar, the melodies driven by the bass" - The Guardian