other titles...
See also...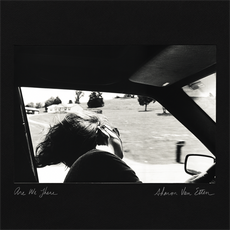 Afraid of Nothing
Taking Chances
Your Love is Killing Me
Our Love
Tarifa
I Love You But I'm Lost
You Know Me Well
Break Me
Nothing Will Change
I Know
Every Time The Sun Comes Up
Sharon Van Etten
are we there
jagjaguwar
Compelled by a restless spirit & written from a place of honesty, the captivating singer-songwriter's 4th effort is both magically poignant & sublimely vulnerable.
Constantly challenging herself, the Brooklyn native self-produced this exceptionally intimate record, never shying away even from the most personally painful narratives. Many of the songs deal with seemingly impossible decisions, anticipation & then resolution. She sings of the nature of desire, emptiness, of promises & loyalty, of healing & the true self, of waiting. the result is another incredible album of glorious generosity & immense breadth. for fans fo cat power, angel olsen or jessica pratt. "Her voice is breathtaking throughout the record, altering to inhabit every emotional extreme." 9/10 - Uncut, "a breathless, downbeat flurry of songs...one of the most vivid, involving, troubling albums about the trials of love in recent memory" 9/10 - drowned in sound.