other titles...
See also...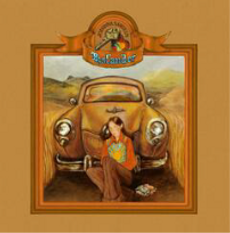 Ugly On The Inside
Golden Gate
Holy Mothers
The Rest Of Us
Phil Spector Is Dead
Valentine's Day Is Stupid
Little Buckets
Any Good
Song For Molly Parden (Happy Birthday Darling)
Tampa
Inside Girl
Johanna Samuels
Bystander
JEALOUS BUTCHER RECORDS
A fresh pool of golden indie folk melodies for us to dive into - sumptuously arranged & hookily designed by a dinked-approved shop fave.
This is gorgeous stuff!. a sonic template that ranges from the soaring and orchestral to the understated and confessional; at turns free-wheeling and filled with swagger, then sincere and precise, with each subtle movement serving to highlight Samuels' lyrical journeys. The first witnesses to Samuels' new beginnings fittingly became part of the sound of the album - During her darkest moments, while writing in isolation, her old friends in the band Bonny Light Horseman offered to take her out on tour in early 2020. "They re-contextualized music for me all over again," she says. Observing a truly kind and compassionate music community brought Samuels out of herself even more. Inspired by conversations with producer Josh Kaufman (The Hold Steady, Bob Weir, Cassandra Jenkins) on the road, Samuels took him up on his offer to produce her new songs and retreated to Isokon Studios in Woodstock, NY in the summer of 2021. They made the album as a duo, with Matt Barick (The Walkmen, Fleet Foxes) contributing drums on the entirety of the record.