other titles...
See also...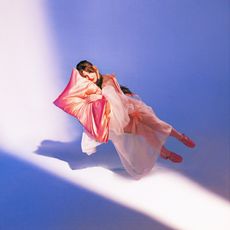 Made of Glass
Physical
Baby Watch My Tears Dry
2003
Tattoo
Unconditional
Heartburn
Champion
Beauty Rest
Bed
Molly Burch
Daydreamer
CAPTURED TRACKS
Branching out into more polished pop, Burch has swiped the sleep from her eyes and crafted a technicolor record spilling over with ideas, melodies, and emotional clout.
'Daydreamer' boasts a sharper, much cleaner production approach and a bit more pop than Burch's previous records, thanks to producer Jack Tatum (Wild Nothing). The result is music that feels stirring and sweeping, pulling in sounds and influences of the past, while also propelling Burch into a further development of herself as an artist. Though the album spends time with mournful, anxious reflections, the songs on 'Daydreamer' never feel bogged down in bleakness or morbidity. Burch's ability to take the darkest moments of her life and translate them to a universal language lays the ground for her most masterful pop writing to-date.

'Daydreamer' is dedicated not only to her thirteen year-old self, but the thirteen year-old selves of listeners that still lingers within them. As children, we escape the world and our scariest thoughts through daydreaming. When Burch was a kid, she would daydream about how life would look when she was older, when she'd presumably have all her shit together. Now, as an adult, she finds herself daydreaming about what's next in life, what she'll create in the future, and the person she wants to be.