other titles...
See also...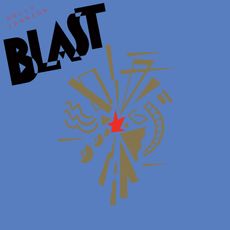 1. Atomic City
2. Heaven's Here
3. Americanos
4. Deep In Love
5. S.U.C.C.E.S.S.
6. Love Train
7. Got It Made
8. Love Will Come
9. Perfume
10. Feel Good
Holly Johnson
blast (2023 reissue)
Pleasuredome
Let's rewind the clock to '89 when the Frankie Goes to Hollywood singer blasted us with this rapturous pop-tastic Goldmine.
Here's what Holly calls "Blast in a Nutshell" - "My exploding red hot vinyl, from the fag end of the nineteen eighties". "It's not purple, but it's mine all mine. Thirty five years in the same house, the vibes are still here. Still alive in 2023." Prepare to blast off once more.