other titles...
See also...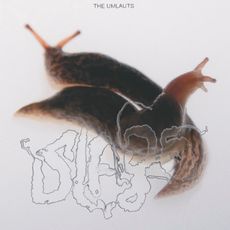 Energy Plan
Dance & Go
Frightened
Boiler Suits & Combat Boots
Non È Ancora
Mad Blue Love
Sweat
Um Politik
Prédateur
Another Fact
The Umlauts
Slags
PRAH
Buzzy band alert!! The Umlauts are paragons of trans-europe excess, dripping with inarguable edge; shambling wildly from chaotic cool to bombastically exquisite order; invested with unhinging, socio-political bite, dancing in a rave of their own - Come join The Umlauts' disco war march.
As anyone who has been lucky enough to catch them live (we saw their riveting Revenge show at The Great Escape this year) will know, there are few things in life quite as mesmerising or outrageously euphoric as the nine-strong Umlauts army effervescing in fulsome force. They rebel against labels, transcending borders of land and time - packed with twin vocalists equally competent in their skewering south-London drawl as they are in German, Italian or French - as in touch with the nostalgias of First-Generation post-punk or 80's pop as they are with the techniks of contemporary pop or big beat dance.
Compiling the best of The Umlauts' first two EPs – 'Ü' (2021) and 'Another Fact' (2022) - and appended with a clutch of new material – 'Slags' offers the most comprehensive versioning of this Umlauts experience as yet extant on record; a salacious digest of wild experiments present and past.

FFO: Nuha Ruby Ra / Heartworms / Sink Ya Teeth / PVA / Pozi / Deep Tan / Automatic