other titles...
See also...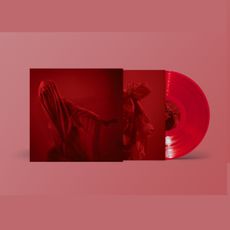 From The Silence
Prophylactics For Pterodactyls
Mighty Mighty
Ventolin
The Fool
Silver Moon
Facemask
Sometimes They Look At You
Your Approval
Maria Uzor (Sink Ya Teeth)
Soft Cuts
castles in space
This debut album from previous Sink Ya Teeth member Maria Uzor treads softly upon opening, before charging headfirst into a cosmic landscape of electro, avant-pop, footwork and stark techno.
Nine tracks delivered as the building blocks for a world seen through Uzor's eyes where there are no boundaries, there are no walls, just a gentle beckoning to be yourself. 'Soft Cuts' is a joyful and groove-led journey with unexpected twists through the darkness. Eclectic and esoteric, the album revels in it's own diversity. There are echos of Aphex Twin in there, of Zapp, Kate Bush and Drexciya. And yet for all it's influences, Maria has created a body of work that's beautifully seamless in it's amalgamations. Play loud and lose yourself to find yourself.