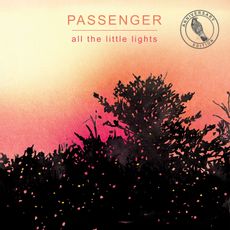 this is not the event page, the event is now completely sold out!

sunrise colour lp



yellow lp
Things That Stop You Dreaming
Let Her Go (feat. Ed Sheeran)
Staring At The Stars
All The Little Lights
The Wrong Direction
Circles (feat. Gabrielle Aplin)
Keep On Walking
Patient Love
Life's For The Living (feat. Foy Vance)
Holes
Feather On The Clyde (feat. Nina Nesbitt)
passenger
All The Little Lights (anniversary Edition)
COOKING VINYL
'All The Little Lights (Anniversary Edition)' sees the seminal album entirely re-recorded and completely re-imagined as Passenger infuses these songs with another decade of experience and wisdom, and calls upon Foy Vance, Gabrielle Aplin, Nina Nesbitt, and longtime friend and touring buddy, Ed Sheeran, for special collaborations.
Through it all, he preserves all the spirit and soul of the original whilst breathing new life into these well-loved Passenger staples. Musically richer, vocally stronger and shimmering with a bold beauty, All The Little Lights shines brighter than ever.