other titles...
See also...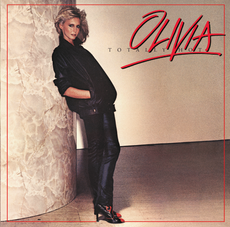 Please Don't Keep Me Waiting
Dancin' 'Round And 'Round
Talk To Me
Deeper Than The Night
Borrowed Time
A Little More Love
Never Enough
Totally Hot
Boats Against The Current
Gimme Some Lovin'
Olivia Newton-John
Totally Hot (45th Anniversary)
primary wave
Olivia's reissue series rolls on with this 45th anniversary edition of 'Totally Hot' complete with a double-sided poster of Olivia in her "Sandy 2" mode.
Celebrate the 45th anniversary of Olivia Newton-John's hit album Totally Hot, with the international deluxe CD. This CD exclusive includes a double-sided poster showcasing a fan favorite picture from this era of Newton-John's career. Totally Hot was Olivia's most commercially successful album, and became her first Platinum certification. The album also reached #4 on the Billboard Country Albums chart, and reached No. 30 in the UK where it was certified Gold.