other titles...
See also...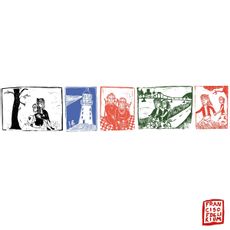 Ballet Dancers (Never Love Again)
Real Love
First Touch
Want You
Blue Tuesday
Cliffs
Starts to End
Alone Tonight
Something's Changed
Who You Are
Give it Back to Me
Dinked Edition 271




- Olive Green & White swirl vinyl *
- Alternative artwork sleeve – a lino print design by Jana Bahrich (Francis of Delirium)*
- Exclusive design signed postcard *
- Bonus CD compilation (8 catalogue tracks & an acoustic version of 'Real Love') with unique artwork *
- Numbered edition of 400 *

*EXCLUSIVE to Dinked Edition

Francis Of Delirium
Lighthouse
dalliance
An instant hit on the Resident stereo, this Gen Z'er is excitingly redrawing 90s classic indie rock - her debut is fizzing with a restless power-pop energy & inflected with shades of shoegaze melancholy, personal lyrics & a fierce rock sound.
Francis of Delirium is the moniker of 22 year old, Luxembourg-based Jana Bahrich who has progressed over 3 critically acclaimed EPs & 2 previously released album tracks 'Real Love' & 'First Touch' (both produced by Catherine Marks - boygenius / Wolf Alice). The upcoming album is titled 'Lighthouse', as her music has always straddled the line of light & darkness, both musically & lyrically. Expanding the instrumentation by incorporating more pianos & acoustic guitars, the tracks on 'Lighthouse' are intimate & disarming & as liberating as they are intense.
For Fans Of: Phoebe Bridgers / boygenius / Car Seat Headrest / Japanese Breakfast / Mitski / Soccer Mommy / Sufjan Stevens
"There's a bit of Pixies and Snail Mail and the Beths in there, and maybe some Lomelda and Lucy Dacus and Built To Spill. You know, that really f*cking good shit." - Stereogum