julia holter
ekstasis
rvng intl.
---
truly mesmerising set of bedroom pop, gothic darkness & complex constructions – atmospheric & otherworldly, yet accessible & immediate.
inspired & awed by ancient images of myth & beauty, holter shapes these fleeting notions into gorgeous, ornately orchestrated pop gems. 'ekstasis' is strangely poppy, incorporating plenty of strong melodies, instant hooks & beautiful sounds, like the songcraft of arthur russell or laurie anderson. holter allows these to tumble from expanses of drifting, spontaneous melody, the songs assuming tangible forms occasionally, like mysterious deities of old, which then drift back to the ether on gentle zephyrs of sound. for fans of julianna barwick. "both haunting & life-affirming, something to make you dream & think" 8.6/10 – pitchfork.
daniel recommends: "following up last year's masterpiece 'tragedy', 'ekstasis' sees julia holter apply the same otherwordly, ornate & ambient palette to more traditional "pop" songwriting, with equally spellbinding results".

ami recommends: "an unprecedented bedroom chorus of organic & electronic sounds skilfully arranged & stunning to devour".
jason recommends: "after last year's superb concept masterpiece holter makes a stunning return. this is an album of complexly intricate avant pop brilliance!"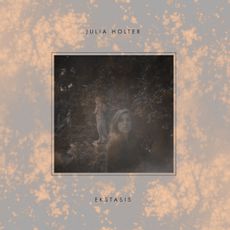 Marienbad
Our Sorrows
In the Same Room
Boy in the Moon
Für Felix
Goddess Eyes II
Moni Mon Amie
Four Gardens
Goddess Eyes I
This Is Ekstasis