Ty Segall & White Fence
Hair
Drag City
---
daniel recommends: "san fran sun-fried garage psych spectacular! white fence's solo release 'family perfume vol 1 &2' & the just released ty segall band's 'slaughterhouse' are both equally fantastic too".
ramshackle invigoration, edgy echoes & raucous riffola from prolific californian garage rocker & 60's beat scholar. ty segall has a couple of albums lined up for 2012, & he's kicked off the year with a top notch collaboration, with knotted, wig-out guitars & echoplexed howls & drawls sharing time with fuzzy balladry, bouncing bruisers & the slinky back-alley vocals of tim 'white fence' presley. we hear their excellent record collections seeping out of their sweaty pores & reeling off the tires of the tour van, & we like it big time. "feisty, psych-tinged hook-up… segall's sardonic howl recalls lennon, & sometimes bolan…'easy ryder' has an air of kurt cobain at his most mischievous." 4/5 – uncut.
matt recommends: "fuzzed out summer psych nuggets".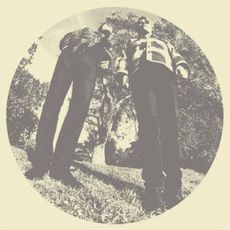 Tracklist
Time
I Am Not A Game
Easy Ryder
The Black Glove / Rag
Crybaby
(I Can't) Get Around You
Scissor People
Tongues