Cornershop
urban turban
AMPLE PLAY
---
a hot-pot of psych-lite pop infused with hip hop beats & global flavours, cornershop's 8th lp is a summer sure-shot.
'urban turban' is a walk through the hard-drive of tjinder singh's head – it's an autobahn of electronic sound, swedish & french songstresses, lancashire primary school singers & a throwback to his indian folk roots. whilst many other groups seem to have got themselves stuck in a time of austerity (for the past decade), cornershop continue to showcase all they want, in their own time – it's a longer route but one that has solid foundation & respect. "a collection full of life from a band that evidently loves what they do" – bbc.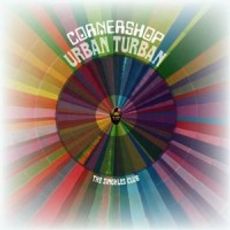 Tracklist
What Did The Hippie Have In His Bag?
Who's Gonna Lite It Up?
Non-Stop Radio (extended play)
Solid Gold
Beacon Radio 303
Milkin' It
Concrete, Concrete
Something Makes You Feel Like
Inspector Bamba Singh's Lament
Dedicated
What Did The Hippie Have In His Bag?