Plankton Wat
Spirits
thrill jockey
---
david recommends: "the eternal tapestry guitarist's instrumental 4-track project blossoms in a forest of psych, drone & kraut, with sublime acoustic interludes, uniquely spirit-lifting ragas & sky hymns".
guitarist from eternal tapestry delivers a soaring exploration of raw beauty through home recorded psych-raga. the music is built by 4-tracking electric & acoustic guitars, bass, percussion, synth, vocals, & whatever small instruments found their way into mahood's basement studio. the music of plankton wat creates an intensely reflective state, a world of the inner imagination where pure feeling & bizarre creativity transform into surreal soundscapes. while best known as a guitarist of dark psychedelic music, mahood draws influence on a wide range of styles from american primitive guitar to 70's kosmiche, early minimalism, raga, free jazz, & diy punk.
ami recommends: "free-folk transcendental psychedelia that warms the cockles with its sonic invitation"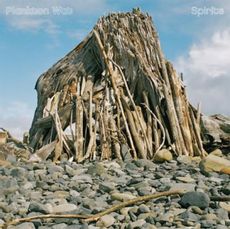 Tracklist
Evening Sky
Spirits
Cape Meares
Fabric Of Life
Broken Slumber
Islands
Orange Clouds
Portland & Western Cross
Vista
Stream Of Light