daphni (caribou)
jiaolong
JIAOLONG
---
vocal sweetness, blaring horns, filtered beats & dark synths - dan snaith (aka caribou) delivers banging house & techno masterpieces to blow away dancefloors & headphones alike - a jaw-dropping collection.
opening with 'yes, i know', snaith's own take on '90s house vocal sweetness, all blaring horns & filtered beats n bass, we are treated to a full roster of his dance music talents, including his stunning, analogue synth touched re-edit of afrobeat band cos-ber-zam's 'ne noya', his international techno smash hit 'ye ye' the previously super limited, darkly synthtastic 'ahora' & brand new compositions 'light', 'pairs', 'jiao', 'springs' & 'long'. "the sound of a producer having the time of his life" 8/10 - nme.

"Simply the smartest dance grooves out there. A seamless mixture of raw, infectious house beats & Afro-centric electro" - leo.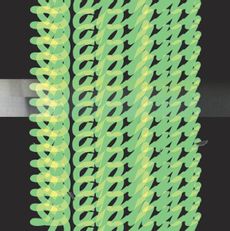 Tracklist
Yes, I Know
Cos-Ber-Zam - Ne Noya (Daphni Mix)
Ye Ye
Light
Pairs
Ahora
Jiao
Springs
Long