Cocorosie
tales of a grass widow
CITY SLANG
---
the sisters welcome you back to their wonderfully childlike soundworld, synthesising electronic & organic music to convey a futuristic, return-to-nature sound.
produced in association with valgeir sigurðsson, 'tales of a grasswidow' continues their wholly naturalistic blend of folksy acoustic & electronic sounds with vividly imaginative narratives. 'gravedigress' is a foreboding track, representative of the album's overarching theme, the tale of an imagined conversation between an abandoned child & an outcast old woman. their voices blend & overlap, suggesting the woman & child are the same person. simple piano chords accompany their vocals, with chimes & a beat boxed marching drum rhythm. friend & sometime collaborator antony hegarty, evoking the voice of mother nature, sings on the record's second track, 'tears for animals'.

sophie recommends : "The "freak folk" sisters with their childish charms continue in the same vain as their back catalogue but this feels cleaner, and more progressive; dark beats run throughout while oddities chime through alongside their childlike babbles. If you aren't familiar with CocoRosie this is an awesome place to start."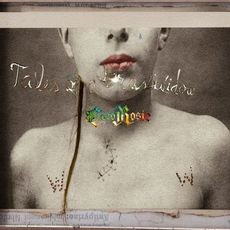 Tracklist
After The Afterlife
Tears For Animals
Child Bride
Broken Chariot
End Of Time
Harmless Monster
Gravediggress
Far Away
Roots Of My Hair
Villian
Poison