fuck buttons
slow focus
ATP recordings
---
the duo add more rhythmic elements to their distinctive, trance-inducing noise, creating a raucous mix of distorted synths & thudding beats.
these stylistic decisions have only further pronounced the current of euphoric bliss that always ran through their music. 'brainfreeze' opens with a hardened war cry of rolling toms, before dramatic waves of synth noise, beautifully distorted melodies & chugging rhythms create a climax of ecstatic triumph. 'the red wing' & 'stalker' almost have a hip-hop feel to them, seemingly looking towards the mind-melting grooves of la's fertile beat scene for inspiration, but with those droning, progressive synthscapes that could only be fuck buttons building gradually in intensity. meanwhile traditional notions of groove all but disappear for the more industrial sounds of 'sentients' & 'hidden xs', where the serenity of melody is coldly counteracted by mechanical rhythms, cocooned in distorted fuzz. "repeats their impressive trick of making music that's both euphoric & apocalyptic" 4/5 - guardian.

sophie recommends : "Intense and all-consuming; slow focus keeps a constant narrative while remaining completely void of vocals instead opting for synth based distortion & deep beats. utterly addictive".

natasha recommends : "the harshest & most intense of their output by far, this is an imposing record of multi-layered, beat-driven tension & menace. their vast soundscapes remain unavoidably danceable despite their considerable weight".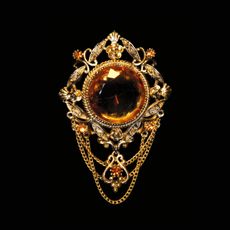 Tracklist
BRAINFREEZE
YEAR OF THE DOG
THE RED WING
SENTIENTS
PRINCES'S PRIZE
STALKER
HIDDEN XS