Waxahatchee
American Weekend
wichita
---
the stunning debut album from Waxahatchee, originally released in 2012 on Don Giovanni in the US.
This album is more stripped down & lo-fi than its now highly-acclaimed follow up, 'Cerulean Salt', recorded over 8 days by Katie Crutchfield while snowed in at her childhood home in Alabama. This album may be sparser in sound than 'Cerulean Salt' but the songs are just as powerfully affecting, mediating on the highs & lows of 20-something life with a rawness that recalls the likes of Girly-Sound-era Liz Phair, Elliott Smith & PJ Harvey. highly recommended.

***This is the album that comes as the 2nd disc in the special edition of Waxahatchee's 2013 follow-up 'Cerulean Salt'***.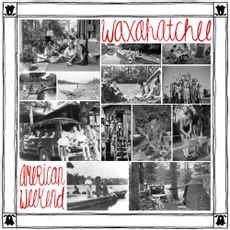 Tracklist
Catfish
Grass Stain
Rose, 1956
American Weekend
Michel
Be Good
Luminary Blake
Magic City Wholesale
Bathtub
I Think I Love You
Noccalula