CONNAN MOCKASIN
Caramel
BECAUSE
---
nat recommends : "since the spectacular show at the haunt this week, i am back into being fully obsessed with all things connan mockasin & especially with this record.
I've no idea when or how everyone started taking notice of his brilliance but it's about bloody time & so good to see such a mixed crowd smiling, nodding, dancing & spacing out to the hazy, other-worldly soul grooves of this oddball & his band of merry freaks".

continuing to leave us in a hazy swirl of washed out psych, the New Zealand via Paris/London outsider popster explores different regions of his galaxy, not just soul but a liquefied brew of blues, funk, ambient & folk, all laced with an uncanny air of bliss. the whole thing sounds like a 70's disco played on warped records at 33rpm, with the coke swapped for big spliffs, the platforms replaced by moonboots & the big afros combed out into floppy fringes. it's flippin' brilliant & if you've not been hypnotised by him before, just let yourself be carried away on his candyfloss clouds to a place you'll never want to come back from. a unique brand of mutated, lustrous soul - highly recommended! "a true cosmonaut of inner space" - clash.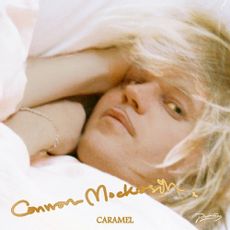 Tracklist
Nothing Lasts Forever
Caramel
I'm The Man That Will Find You
Do I Make You Feel Shy?
Why Are You Crying?
It's Your Body 1
It's Your Body 2
It's Your Body 3
It's Your Body 4
It's Your Body 5
I Wanna Roll With You