laura mvula
with metropole orkest
RCA
---
Brit Award nominee & Mercury Music Prize shortlisted Laura Mvula returns with a beautiful new recording & arrangement of her incredible debut album 'Sing To The Moon' backed by the Dutch Metropole Orkest, conducted by Jules Barkley & recorded at the world famous Abbey Road Studios.
"I never imagined I would be in a position where I could have an orchestra play my music," Mvula said. "It's totally overwhelming for me because it's what I imagined, but more. Like bringing something truly to life."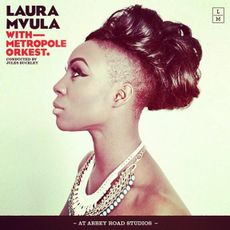 Tracklist
1. Make Me Lovely
2. Like the Morning Dew
3. Can't Live with the World
4. Sing to the Moon
5. Is There Anybody Out There?
6. Flying Without You
7. She
8. Father, Father
9. I Don't Know What the Weather Will Be
10. Green Garden
11. Diamonds
12. That's Alright