Ben Howard
I Forget Where We Were
Universal / Island
---
"Almost too serious" said Howard of his 2nd album & sure enough there he is on the monochrome cover, brows furrowed and half-wreathed in darkness. Yet whilst this is a more shadowed affair than his BRIT-seizing debut there's little here to alienate his fanbase: these ten tracks might sprawl in length but they've a familiar mesh of earnest words and slow, slow build, autumnal in hue but with a fireside warmth.
there's an appealing economy to the songwriting & a restraint that makes the breaks - particularly 'The End Of The Affair's bruising cataclysm - all the more biting.
"very much a guitar record that relishes in its depth & scattered rhythms. Howard has given us a record that can be ghostly & sparse, but also more ferocious & biting in sections than anything he's done previously" 7/10 - drowned in sound.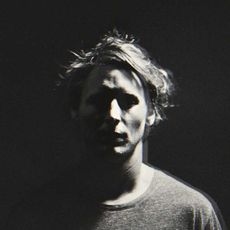 Tracklist
Small Things
Rivers in Your Mouth
I Forget Where We Were
In Dreams
She Treats Me Well
Time Is Dancing
Evergreen
End of the Affair
Conrad
All Is Now Harmed