gaz coombes
Matador
hot fruit
---
From flashily-whiskered pop tearaway to Ivor Novello and BRIT award winning rock star, the former Supergrass mainman has come a long way in his 20 year musical career, through brash guitars and bragging choruses to emotive ballads and lyrical introspection.
And with 'Matador' Coombes has peaked, assembling 11 tracks that like Damon Albarn and Patrick Watson balance maturity with innovation, confident and striking but never formulaic, dancing from acoustic guitar to electronic growl to string-laden epic whilst always leaving the songs with enough room to breathe. "'Matador' is a great record, the sound of an artist following his own singular path - an artist who becomes more interesting with each release" 8/10 – the line of best fit, "Confidence without bravado, an analogue man refusing to succumb to the throw away values of a digital age" 4/5 – diy, "reaffirms his place as one of Britain's greatest songwriters" the guardian, "intriguing and revealing" 5/5 mojo

derry recommends: gaz has always known how to write a classic tune but he's never put so many of them on one album before. this is an astonishingly beautiful album & his best with or without supergrass.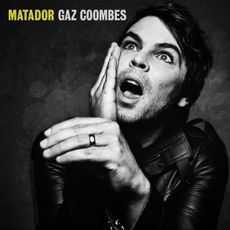 18
Tracklist
Buffalo
20/20
The English Ruse
The Girl Who Fell To Earth
Detroit
Needle's Eye
Seven Walls
Oscillate
To The Wire
Is It On?
Matador