LoneLady
Hinterland
warp
---
aside from a single, haunting, dark interlude, everything else on this outstanding record is a bouncy (yet indistrial-tinged) number that's ready to burst out of your stereo.
'Hinterland' conjures impressions of decayed Manchester outskirts & reclusive inner landscapes obsessively throughout the record, as julie Campbell continues her fascination with the post-industrial ruinscape. At its core beats an uncomplicated drum machine rhythm & synthetic percussion that recalls fractured memories of minimal wave, post-punk & even early techno & dance, dynamically spliced through with Campbell's intricate, choppy & propulsive guitar playing. channelling prince, Funkadelic, esg, a certain ratio & Arthur Russell, these are songs that will please fans of st.vincent, prinzhorn dance school, austra, ladytron or polica. "vibrant, danceable creations" - guardian.
Natasha recommends: madonna, prince, esg & a certain ratio all filtered through a gritty, industrial northern landscape with some damn catchy beats. irresistible.
james canham recommends: taking heavy cues from new order and the factory records roster in general, lonelady keeps the manchester feel alive with the next generation of new wave pop
Garry recommends: sex-funk made from bones and wire-wool.
ian recommends: industrial starkness with shameless 80s pop grooves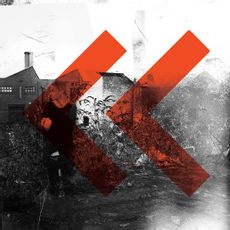 14
Into The Cave
Bunkerpop
Hinterland
Groove It Out
(I Can See) Landscapes
Silvering
Flee!
Red Scrap
Mortar Remembers You