µ-Ziq
XTLP
Planet Mu Records Ltd.
---
µ-Ziq's previously vinyl-only EPs 'Rediffusion' & 'XTEP' combined here with exclusive track 'Forger' & In stark contrast to a large percentage of his previous work, 'XTLP' is joyous all the way through.
The 12 compositions abandon the furrow-browed quest for cutting-edge exploration exchanging it for an altogether more carefree & fun approach, with only the footwork-influenced 'Monj2' & exclusive track 'Forger' directly referencing any current electronic influences. if one thing unites the approaches here it's a new-found sense of emotion transformed into sound with the skill of a truly seasoned innovator & soldier.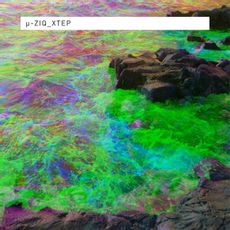 Tracklist
Xt
Ritm
Taxi Sadness
Smeester
Pulsar
Monj2
New Bimple
Rimmy
Prg
Forger
Tambor
Blem