matthew e. white
fresh blood
domino
---
oh boy! how we love this man's music! the creator of our "album of the year 2013" returns with another gorgeously constructed, perfectly orchestrated & wonderfully languid record of country-soul.
If the first album had been serendipity, every step of 'Fresh Blood' is apparently deliberate (although its breezy radiance sounds much to the contrary), from his co-writing sessions with longtime friend & former bandmate Andy Jenkins to his steady arrangement brainstorms with the trusted Spacebomb house band. these 10 new songs are guides for times of joy, agony & the middle distance where we most often linger. if like us, you fell slowly but deeply in love with beck's 'morning phase', you'll most definitely find yourself lost in matthew e. white's deceptively simple work too. "a bewitching album....he draws something truly wonderful & wise from such well-worn ground" 4/5 - mojo.

*** The limited special edition version of the album, which is a double LP gatefold heavyweight vinyl, contains a bonus LP titled 'Fresh Blood: No Skin' – a full length minimalist mix of the entire album, minus strings/horns or choir ***

derry recommends: so perfect it proves the lie to his assertion that 'rock & roll is cold'. a warm embrace of an album from a man with an unsurpassed ability to construct songs built on a deep understanding of rock & soul history & create his own new classics.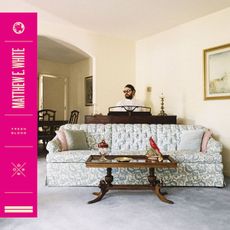 38
Tracklist
Take Care My Baby
Rock & Roll Is Cold
Fruit Trees
Holy Moly
Circle 'Round The Sun
Feeling Good Is Good Enough
Tranquility
Golden Robes
Vision
Love Is Deep