Blanck Mass
dumb flesh
sacred bones
---
fuck buttons' Benjamin John Power returns with a brutal second solo set of militant electro, all pounding beats and grinding rhythms and distorted, mangled samples.
dystopic and relentless but also weirdly beautiful in a scorched-earth way, 'dumb flesh' is a striking example of stadium-ready noise, epic and grandiose and utterly uncompromising. ***the lp includes a vinyl-only exclusive 'life science' ambient suite on side d*** "more gleaming and monolithic than ever" 8/10 – uncut, "this is beautiful, disgusting, danceable, and nightmarish music" 7/10 - drowned in sound, "outdoing both Power's debut and the last fuck buttons album, 'dumb flesh' strikes a fabulously oxymoronic tone: euphoric dread" 4/5 – q
James Cooper recommends: sounds like philip k dick djing at an end of the world disco - euphoric & devastating...
James Canham recommends: it's a fuck buttons record that you can consistently nod your head to. also he only had enough material for 3 sides of vinyl so the d side is something called "ambient suite" which is really chilled out.
tom recommends: essentially this is a clubbier / dancier fuck buttons album. which is amazing.
christian recommends: a scorched-earth of migraine noise and excoriating rhythms fit to soundtrack any hurtle into the abyss. or dinner party.
ian recommends: hugely addictive and intense comeback from one half of fuck buttons
Sam recommends: a very addictive listen with some highly mesmerising moments. lots of cool bleepy/bloopy sounds too (can you tell i don't listen to much electronic music?!)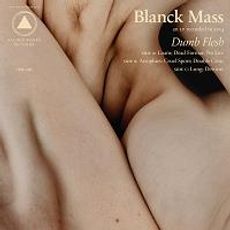 9
Tracklist
Loam
Dead Format
No Lite
Atrophies
Cruel sport
Double Cross
Lung
Detritus
Life Science Suite (lp only track)

Bonus disc - The Great Confuso EP
1. The Great Confuso (Parts I, II, and III,)
2. Dead Format (Dalhous Remix)
3. No Lite (Genesis Breyer P-Orridge Dreamachine Mix)
4. Detritus (Konx-Om-Pax Remix)