ryley walker
primrose green
Dead Oceans
---
although 'primrose green' focuses on pastoral sounds (as the title & sleeve suggests) & meanders along beautifully on its folk-rock-jazz trip, there are plenty of darkly hallucinogenic moments too & it's these explorations that balance this gem of a record perfectly.
Heavily influenced by the likes of bert jansch, van morrison, tim buckley & john martyn, you can imagine where his sound sits....but then he's a little more freewheeling too & that's what makes this a record you'll want to return to again & again. The band is a mixture of new and old Chicago talent, blending both jaded veterans of the post-rock and jazz mini-circuits together with a few eager, open-eared youths. "it's spectacular....the intersection of 'la turnaround' & 'greetings from la'....disorientating, casting new lights on modes you thought you knew well" 9/10 - uncut.

derry recommends: unashamedly beholden to his heroes john martyn, van morrison, tim buckley, nick drake & more but ryley pulls it off in style with the sheer quality of the songs & virtuosity of his guitar playing.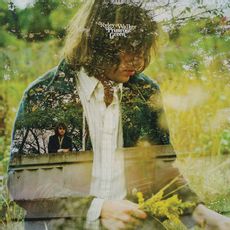 15
Tracklist
Primrose Green
Summer Dress
Same Minds
Griffiths Bucks Blues
Love Can Be Cruel
On The Banks Of The Old Kishwaukee
Sweet Satisfaction
The High Road
All Kinds Of You
Hide In The Roses