holly herndon
platform
4ad/rvng
---
not so much an album of songs, as an album of beautifully constructed noises (clicks, glitches, drum beats, blips, warbles, choral vocals & snatches of melody) that fit perfectly together - this is a fascinating avant-garde listen that will appeal to fans of julia holter, the knife or micachu/mica levi.
Herndon has become a leading light in contemporary alternative & electronic music by fearlessly experimenting within the outer reaches of dance music & pop songwriting structures. A galvanizing statement, 'Platform' cements Herndon's reputation as a unique musician with a singular voice. "At once Herndon's most accessible & most adventurous record, this is digital age avant-garde sound art put through a pop prism, & it's all the more exciting as a result" 8/10 - drowned in sound, "cutting-edge conceptual electronica from silicon valley-based techno futurist" 9/10 - uncut.
james canham recommends: manic, heavily textured electronic music that's impossible to pin down. definitely the best thing i've heard this year.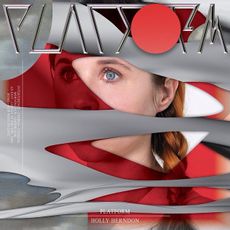 Tracklist
Interference
Chorus
Unequal
Morning Sun
Locker Leak
An Exit
Lonely At The Top
DAO
Home
New Ways To Love