RICHARD THOMPSON
Still
fantasy
---
still crazily good after all these years - the master singer, songwriter and guitar hero's 25th album was recorded in Chicago with Wilco's Jeff Tweedy at the helm, backed by several longtime players from both Thompson's and Tweedy's bands.
the results are predictably storming, with the key to 'Still''s emotional resonance a set of gripping new Thompson compositions rich with his signature mix of trenchant insight ('josephine'), gallows humour ('all buttoned up'), and keen empathy for characters at the brink of being overcome by their emotions, their pasts, or themselves ('she could never resist a winding road'). plus some outrageous guitar playing, of course. "the work of a man still striving for a modest kind of perfection" 8/10 - uncut.
*deluxe version includes 'variations ep' as a bonus disc.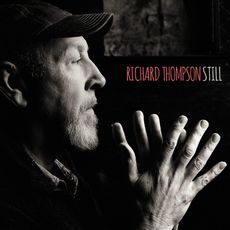 Tracklist
She Never Could Resist A Winding Road
Beatnik Walking
Patty Don't You Put Me Down
Broken Doll
All Buttoned Up
Josephine
Long John Silver
Pony In The Stable
Where's Your Heart?
No Peace No End
Dungeons For Eyes
Guitar Heroes
Fork In The Road (bonus cd)
Wounding Myself (bonus cd)
The May Queen (bonus cd)
Don't Take It Lying Down (bonus cd)
Fergus Laing (bonus cd)