arthur russell
corn
Audika
---
It's here – arguably the most important reissue of Russell's work since 2004's Calling Out Of Context.
While some of these tracks may look familiar, each is an entirely (and we mean *entirely*) new version, with the highlight being the new edition of 'this is how we walk on the moon' which is now completely removed from his sparse earlier version and aligns closer to dinosaur l. most impressively however is the fact that, for an album made of demos and tapes, this is an entirely cohesive release. Unlike some of the previous retrospectives, this sounds like a full and complete album – an album that can be studied as much as it can be enjoyed. A real highlight in an already glittering catalogue.
james canham recommends: don't be fooled by the tracklisting - it's all totally new, amazing and consistent. the way he blends his voice in with the cello has never and will never be beat.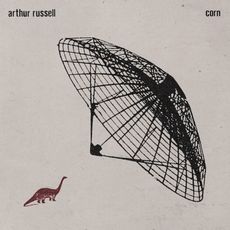 Tracklist
Lucky Cloud
Corn
Keeping Up
See My Brother, He's Jumping Out (Let's Go Swimming #2)
This Is How We Walk On The Moon
Corn (Continued)
Hiding Your Present From You
They And Their Friends
Ocean Movie