Unloved
guilty of love
unloved
---
noirish and cinematic new project from David Holmes, in collaboration with film and TV composer Keefus Ciancia (True Detective), and songwriter-vocalist Jade Vincent - an album inspired by '60s girl groups, George 'Shadow' Morton, Jack Nitzsche, the soundtracks of Morricone, Nino Rota and the electronic sounds of Raymond Scott.
evoking the sounds and spirit of The Shangri La's, Bruno Nicolai, The Paris Sisters, The BBC Radiophonic Workshop and Phil Spector's wall of sound all at once. "truly surges with vintage vim, but holmes and co's innovation ensures that while they nod to the past they also look to the future." - 4/5 mojo

Javi recommends: "Stunning yet subtle vocals and percussion make the record"

kurtis recommends: "feels like you know the words from the very first listen but from then on its near impossible to pin down"

james cooper recommends: "put this on, turn the lights down low and pretend you're in a 60's crime film"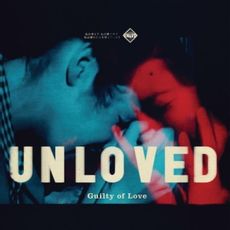 Tracklist
Guilty Of Love
After Dinner
Damned
Cry Baby Cry
When A Woman Is Around
Xpectations
This Is The Time
The Ground
I Could Tell You But I'd Have To Kill
We Are Unloved
Silvery Moon
Forever Unloved