jesu / sun kil moon
jesu/sun kil moon
Rough Trade
---
kozelek's now trademark stream of consciousness lyrical delivery meets the experimental rock of jesu (ex-Godflesh/Napalm Death man Justin Broadrick) on this collaborative album that sounds at times like pavement, pixies and nirvana, with a strong bill callahan feeling throughout.
kozelek's funny and intelligent lyrics fit perfectly alongside the shoegazey guitars that Broadrick inbues with a sense of space and three-dimensionality. the album features guests including Will Oldham (aka Bonnie "Prince" Billy), members of Low, Rachel Goswell of Slowdive and Isaac Brock of Modest Mouse, all of which help to make this is another strong album from kozelek.

Kurtis recommends: "mark is digging even further into his stream of consciousness song writing and still striking oil! simple stories the make the melancholy of life seen magical and hopeful"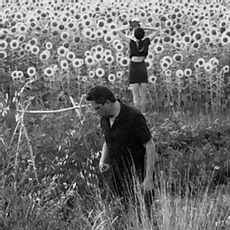 Tracklist
Good Morning My Love
Carondelet
A Song Of Shadows
Last Night I Rocked The Room Like Elvis And Had Them Laughing Like Richard Pryor
Fragile
Father's Day
Sally
America's Most Wanted Mark Kozelek And John Dillinger
Exodus
Beautiful You